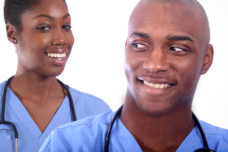 The Perpetual School of Nursing Assistant is committed to the personal and professional development of its students.
We implement programs and courses that are relevant to the modern demands of the healthcare community today. It is our aim to produce professionals out of every program and to instill a commitment to practice for all our graduates who will bear the name of Perpetual School of Nursing Assistant in their future careers.
The educational programs are designed to guide enrollees towards meeting their career goals as:
Certified Nursing Assistants, Geriatric Nursing Assistants and Home Health Aides.
With our veteran professionals training them to become professionals themselves, we hope to make a contribution to the medical community as our graduates are deployed to various work settings such as:
Clinics
Home Health Care
Hospitals
Nursing Homes
Physician Offices
Private Duty Care
Assisted Living
Group Homes
To ask about our courses and training schedules, please call (301) 434-8636.